Ruth Bader Ginsburg Felt Ornament
Celebrate the icon of women's rights with a
 RBG ornament!
 She's complete with glasses, earrings, robe, a law book and dissent collar. 
Women in Kyrgyzstan made this ornament by hand from felt. With a loop for hanging, the ornament measures 7 inches tall.
Meet the Artisans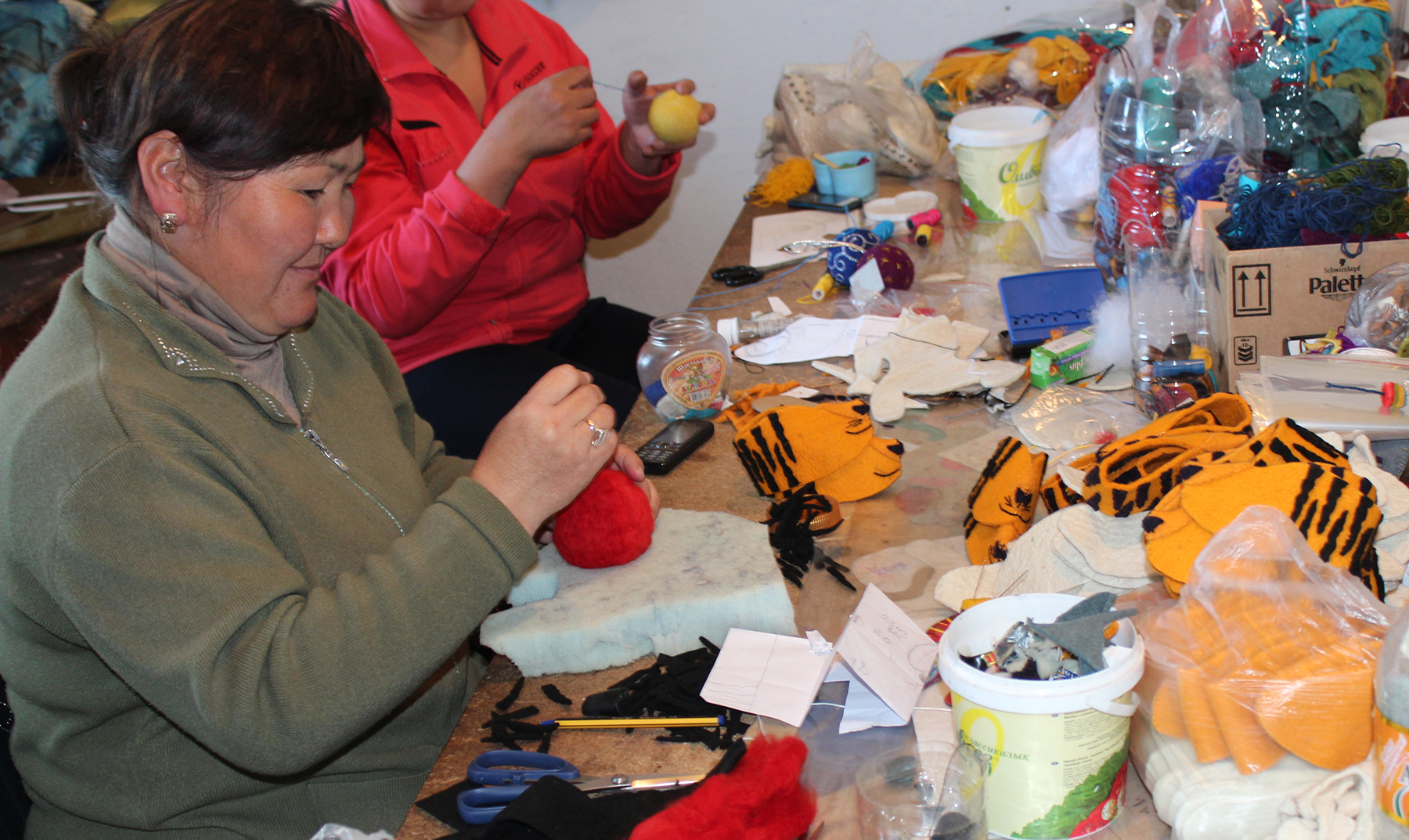 Silk Road Bazaar is a wholesale representative of marginalized artist groups located in Kyrgyzstan and throughout Central Asia. They connect with artists who are far from the capitals, who have limited market access, or who do not possess modern marketable skills but have carried on traditional craft culture.
Following the proverb, 'the best way to know a man is to walk a thousand miles in his shoes,' Silk Road believes that to know who we are working with and to understand their lives, we ourselves need to live like and with them. They live amongst their artist groups for an extended period of time, and during that time they help them become self-sustainable by developing their designs, management techniques, quality control and computer skills.
All designs and collaborations are original works of Central Asian artists and Silk Road Bazaar.
Great memento
Well made RPG to be given in her honor as Christmas present!
RBG ornament
Just what was presented, excellent in quality, detail and customer service.
Perfect RBG ofbament
The RBG ornament is exactly as pictured. Excellent quality and detail. Giving it to a family nember
Just as pictured!
We saw this in a gift shop in Seal Beach, CA and didn't buy it. We later regretted it. Glad to find the same ornament on FairTribe made by women.
Perfect ornaments!!
These are adorable, individually created felt ornaments that make perfect gifts for all who admire our treasured Supreme Court Justice!! Love giving these!!